ICYMI, there are numerous reports circulating that the Spice Girls are planning to do a reunion tour this summer — another not-so-subtle reminder that us millennials aren't getting any younger.
As a 90s baby, I was legit obsessed with the Spice Girls growing up. They were my childhood heroes, and I think the reason they appealed to so many young girls is because they were themselves and each member had something unique to offer, with Ginger (aka Geri Halliwell) and Baby (aka Emma Bunton) being the clear favorites.
But TBH, Mel B was the real star for the simple fact that she was the ONLY Black girl holding it down as Scary Spice in the best-selling female group of all time. The best part? She achieved all that success without compromising her Blackness as an attempt to fit in with her white bandmates.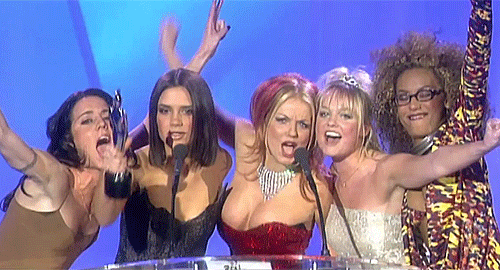 Little brown girls everywhere recognized themselves when they saw Mel B being carefree and living it up on the screen, paving the way for singers like Rihanna to flaunt their #BlackGirlMagic and unleash their inner badass.
Here are five ways Mel B was the original "unapologetic Black girl."
1. She rocked natural hair.
The only thing bigger than Mel B's personality? Her hair. Seriously though, Mel B's natural curls were always poppin'. Even as an animated fairy in the "Viva Forever" music video.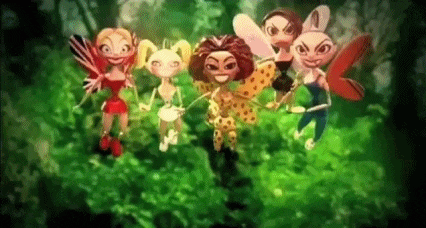 Oh, and who can forget when she slayed horn-like Bantu knots — a hairstyle that can be traced back to Zulu tribes of Southern Africa? Or this gorgeous braided crown she rocked in the music video for "Stop"? The braided crown was a bold statement since the video appeared to be set between the 1950s and 60s. This was an era when most Black women either chemically straightened their tresses or wore wigs to adhere to white beauty standards.
2. She spoke her mind.
The Spice Girls championed a new wave of feminism, but Mel B was woke AF. Case in point: When Mel B DGAF and shut down a TV host for bringing out a dance troupe of white people in blackface.
"I think they shouldn't paint their faces. You should get proper Black people to do it. I don't think that's very good."
Side note: Mel B revealed a couple years ago that she and the rest of her bandmates got their famous nicknames during an interview with a "lazy journalist that couldn't be bothered to remember all our names." And of course, you can't be a Black woman who is loud, strong and outspoken without being perceived as hella scary, right? *rolls eyes*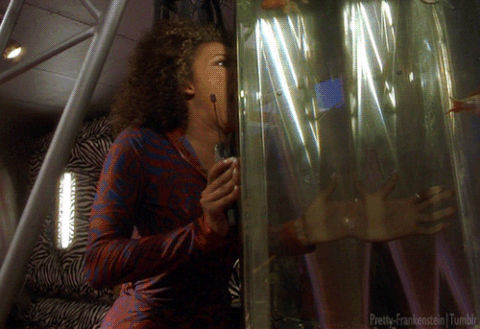 3. She never disguised her Blackness
Who else remembers the photoshoot scene from the movie, "Spice World"? While Emma, Geri, Mel C and Victoria paid homage to iconic figures, such as Jackie Onassis and Marilyn Monroe, Mel B saluted Black icons like the legendary Bob Marley and the original diva Diana Ross.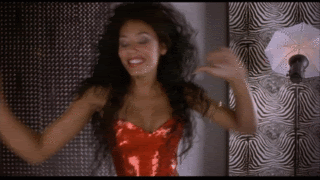 4. She dared to go braless before it was trendy.
Rih Rih might have inspired millions of women to step out braless, but Mel B did it first, two decades earlier in the "Wannabe" video. Virgin executives were horrified because of Mel B's, um, erect nipples peeking through her green tank top and wanted to re-shoot the entire thing, but the group wasn't having it. The video was banned in certain Asian countries because it was deemed too risqué for younger audiences.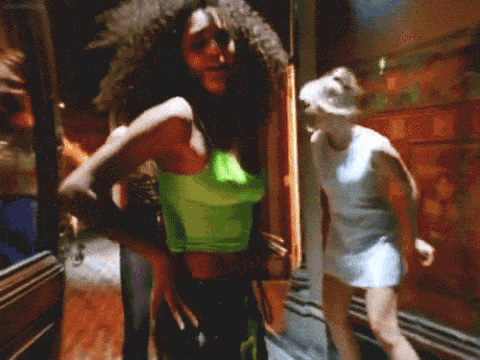 5. She was obsessed with leopard print.
Can we just take a minute to show a little appreciation for Mel B's leopard print ensembles? An ode to the Motherland, baby! Mel B must've worn leopard print a million different ways during her Spice Girls heyday, and I loved every single one of them. From the iconic leopard print jumpsuit she made famous at the BRIT Awards to the sequin leopard print pantsuit she rocked at the Billboard Music Awards, Mel B absolutely NAILED every look.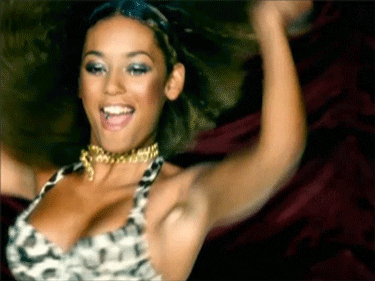 Let's give it up for Mel B, y'all!